Press Release: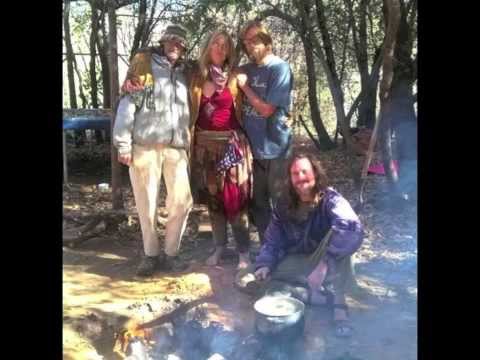 The above video is a primer for a docu-series currently being developed behind-the-scenes (much more coming down the pipeline soon).
Thank you so much for visiting WildWillpower.org; we are very grateful to announce:
Our 2014 Proposal is officially published, & our IndieGogo Campaign will be up SHORTLY. You can view the preview here.
Since August 7th, 2002, Distance has been "homeless for humanity" in order to do the research, documentation, & groundwork necessary to bring WildWillpower.org (main site), WildLiivngSkills.org (smartphone app & online database in-making), OurLandsToo.org (open-source political site "The Public Intelligence Agency), & WildLivingSpaces.org
(securing various wild living spaces for people who seek to live among the wilderness using native wild living skills/applied ethnobiology).
In 2010 she began documenting the extensive skill set of Lakota/Tsalagi/Northern Cheyenne Medicine Man
Richard Lonewolf who for many years taught several branches of the military- & many others- on wilderness survival. She produced a DVD of him teaching called The Forgotten Abundance of America's Wildlands, & also re-released his wilderness survival manual from 1987 which now includes several original photographs. Both are available on our online store, & also on his website she put together- RichardLonewolf.com. She is currently putting together their new, highly-detailed book "Native American Wild Living Skills & Traditional Plant Uses".
4 years ago Lonewolf was a disabled veteran in Kern County, CA who wasn't receiving his due military benefits. He was a single father about to get evicted & was in poor health due to financial problems; marketing "wilderness survival skills" was proving most difficult without any technological know-how, & so since then Distance has been working diligently for many hours every day in order to form this organization so that it can help sponsor Native American teachers & pay them to teach the world via these websites. WildWillpower.org not only brings forth this knowledge- but it does so in such a way that makes it economically-relevant to today's world.
It is of paramount important to Distance to land a healthy salary for Lonewolf for the further documentation of his skills so that he will have something to pass onto his young children, & so that our society does not miss out on this opportunity before us that lays the groundwork for helping to heal entrenched relations between urban America & Native America. As we say here @ Wild Willpower; "To empower teachers is to empower entire communities." Here is
an endorsement letter from Richard Lonewolf on behalf of Distance's personal integrity & the works of WildWillpower.org
.
Distance has also been documenting alongside Bill Hill- co-founder
The California Lichen Society. There are over 800 chemicals that are unique to lichens- many have medicinal uses, & many are considered exceptional dyes- however

many species are not to be harvested at all due to population scarcity

. Distance has begun developing a set of GPS, time-of-year, & elevation-responsive identification keys for lichens, mushrooms, plants, trees, & more as part of

an evolutionary piece of technology

that could truly

change the way business is done & resources are managed planetround

- you will read more about within the proposal. Here is an endorsement letter from Bill Hill on behalf of Distance & WildWillpower.org
.
Distance & her partner Kevin Byrd are currently homeless & without a vehicle while street performing in Nevada County, CA to hopefully garner support for
Wild Willpower's 2014 proposal. If you would like to hear some of her 40 original songs, please stop by Cafe Mekka for the Monday night open mic @ 8:00pm, the open mic @ The Old Stonehouse Brewery on Tuesdays beginning @ 7:00pm, or Wednesday open mic @ Cooper's Bar
beginning @ 8:30pm. If you would like to have Distance come speak or perform @ an event or class, please contact

Distance@WildWillpower.org

.
Distance & Kevin's top priority need is a vehicle because carrying everything on our back has just become too much. We are humbly asking for support in this, &
we have our fingers crossed on a
Prius V
($ 30,000). This would help us have
a fuel efficient way to get around & its bigger than the original Prius model
so we would
have room for our camping supplies & products for sale
.
Thank you so much for visiting our website & many blessings to you & your family!