Why this is an Emergency

(don't panic– we have a great plan!)

:
Part 1:

"Weathering the Drought" begins with generating "a Drought-Tolerant Food Supply":
1.) Commission

Vietnam & Cold War Era U.S. Army Veteran Richard Lonewolf

,

founder & CEO of

Richard Lonewolf Survival School

,

& his assistants to train

"the nation's first wildharvesting cooperative", Kern River Wildharvesting Cooperative

,

how

to set up camp using

"

encampment preparation wildfire prevention techniques

"

&

many ancient and emergency wilderness survival skills

among

The Sequoia National Forest so that the team will have ecologically-compatible dwellings & fire-safe space to use throughout the harvest seasons & so they'll know a wide variety of skills to make their stays comfortable & enjoyable– of course this process of " gearing up & training the team " will be filmed for "edutainment" purposes & broadcast throughout our sites & future publications.

2.) Next, the team will learn to use
ecologically-restorative harvesting techniques

for each species of plant & tree they'll be interacting with

; certain industrial equipment will enable the team to generate a large enough food supply to make a difference & help the local community, for starters; some products we'll be re-introducing to the area include: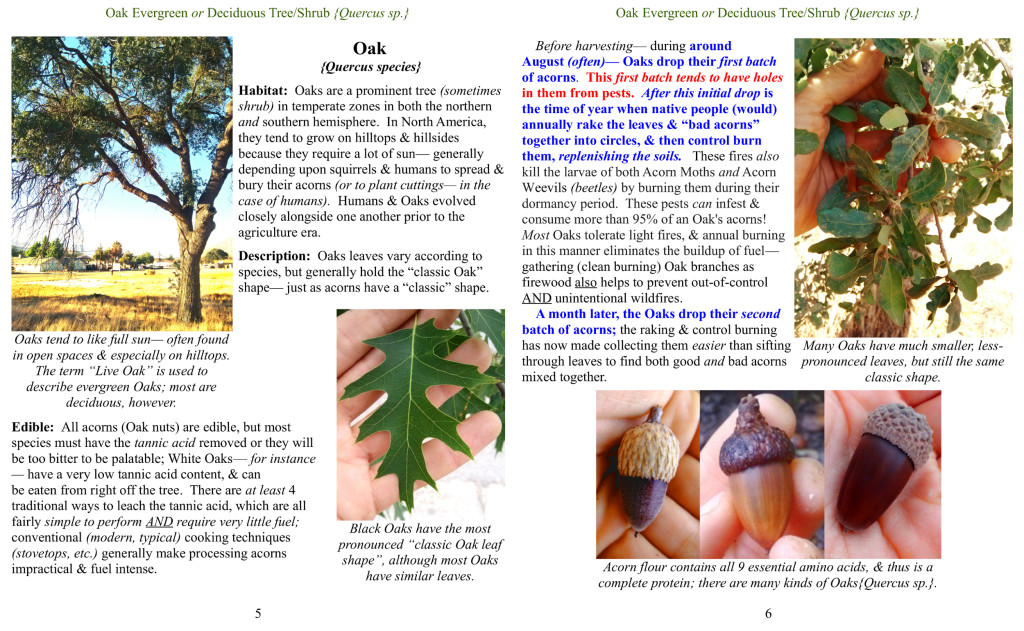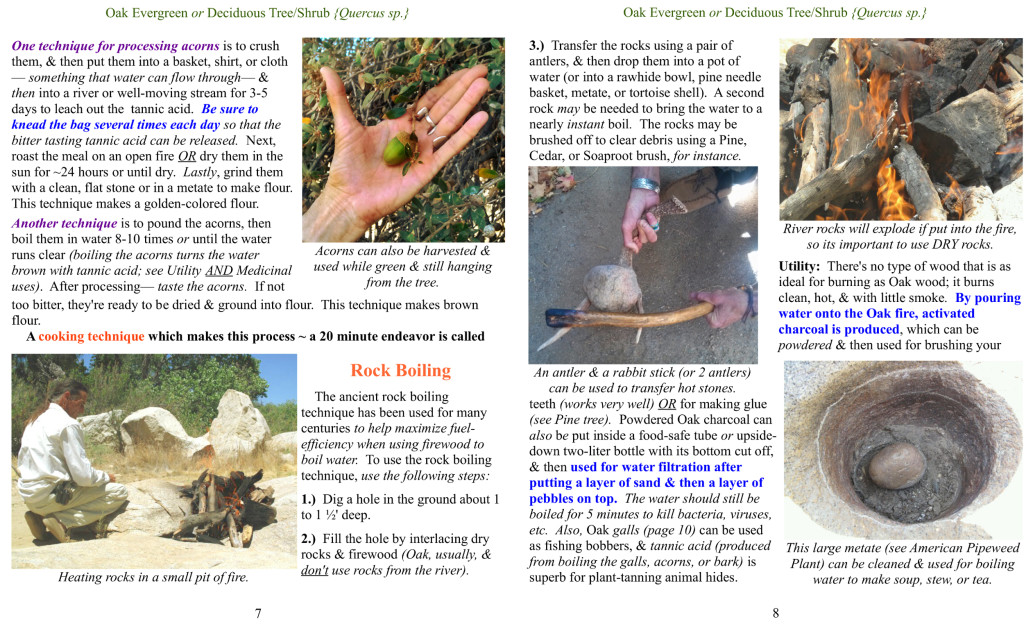 Buckeye nut flour;

4.4

tons of nuts are produced per acre, which produce a starchy flour similar to potato flour;

we'll leave about 1/4 of the nuts behind & also

spread some of them to more ideal spots as we go; buckeyes tend to be very hardy & seem to

want

to take root especially on hillsides.

Here's 2 of 6 pages on Buckeye trees from "

More Valuable Than Gold…

":
Pine nuts & oil
; currently shipped in from China & Russia in U.S. markets although they grow coast-to-coast in the U.S., which has better human rights laws & conditions than either of those countries; again, we'll be sensitive to leave a 1/3 of the big Grey Pine cones behind to make sure our little critter friends get plenty to eat! Remember, we're just doing what has been done here on these lands for thousands of years, so it is important to see

we are helping the forest by tending it

rather than causing detriment & wildfire hazard as

not

performing traditional wildharvests has done; we're re-introducing the balance.
Pine pollen
; 30% its weight in protein

AND

an wide array of minerals & nutrients! We'll only be able to

reach

the lower pine branches, so there will be PLENTY of pollen still "floating around" from all of the ones we can't reach

(most of them)

.
Red desert rice
; grows in every contiguous state from Colorado west— rice that doesn't require a bunch of water to grow!? What a "save the world food"!!! Grows in all contiguous states west of Colorado! Amazing!!

We'll spread
plenty

as

we

harvest

,
AND
we'll also save seeds to put into the "native seed packets" to make available to The People: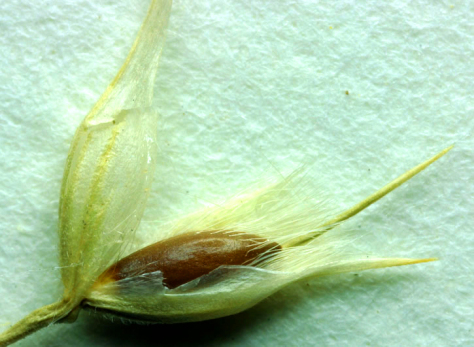 Golden chia seeds
; more protein & omega-3 than salmon

AND

grows all over the mountainsides among 7 U.S. states! We'll spread

many

of the seeds as we have & also we'll be putting together "native seed packets" to offer to help people everywhere plant climate-compatible,

useful

plants using "very little water, very little work" to get their garden going

.
Sycamore syrup
; similar to maple syrup, but tastes more like butterscotch & honey.

Just like Maple syrup, Sycamores make yummy syrup without even harming the tree. Its like "the west coast syrup", yo!
&

much

much

more!
A Brief Inter-Mission:
We don't

just

teach you about the wilderness;

we bring the wilderness to YOU!
"California's Drought-Tolerant Plan" continues below

; click the book cover below to pre-order your copy &

simultaneously

support "the plan":

Now About That Drought…
This "database & app" is being designed to co-process the user's GPS, time-of-year, & elevation so anyone can identify nearly

any

biological organism on the planet

to

–

the

–

species

(i.e. plant, shrub, tree, moss, mushroom, lichen, grass, alga, mold, etc.)
in
only about 5 simple question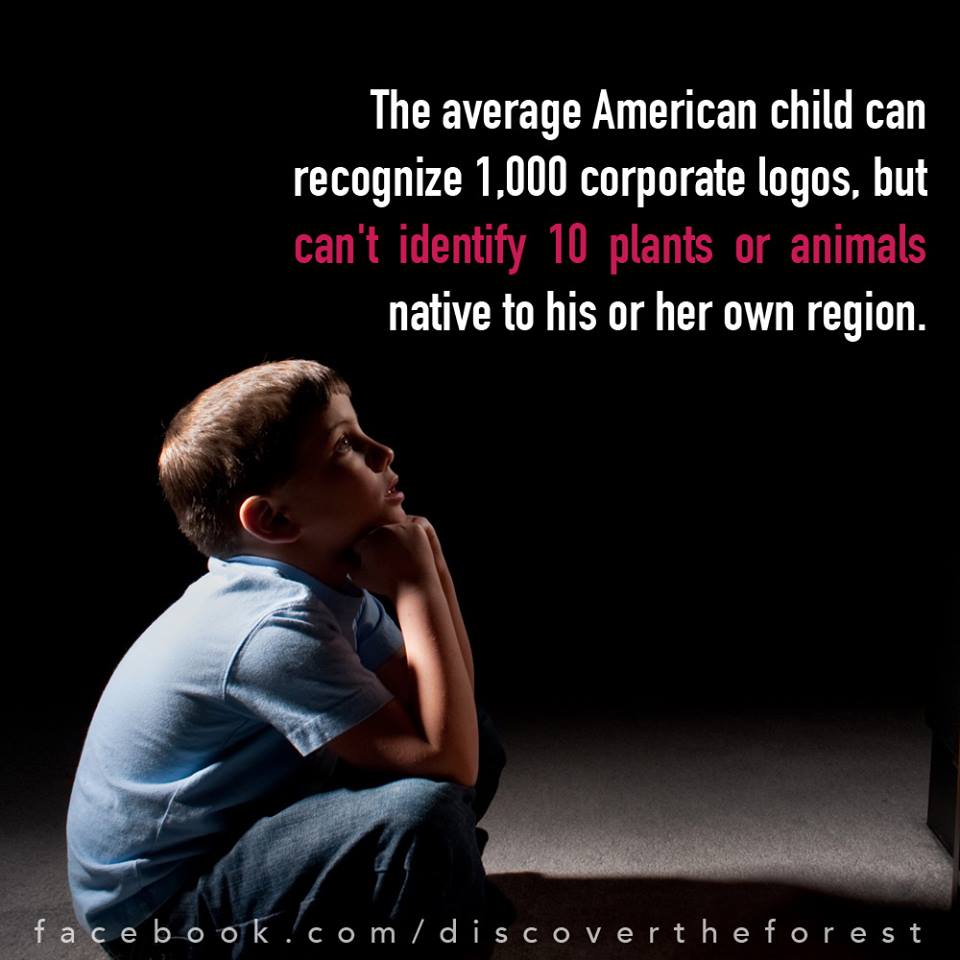 A very special thanks to www.DiscoverTheForest.org for the above graphic that we're utilizing thanks to Fair Use laws!
Okay, So I've Identified This Tree;

Now

What?!
Once a species has been identified, you'l be able to learn from books

AND

firsthand

video footage of Tribal Experts showing & explaining step-by-step "how to process plants & trees step-by-step for their edible, utility, & medicinal uses" (well-paid experts, sponsored footage), as well as any federally-recognized "Positive-Impact Harvesting Techniques" that may be associated with that species. There are many other ancient, highly-energy-efficient skills being mapped throughout www.WildLivingSkills.org as well.
The Plan

Continues

:
4.)
After the training,
Kern River Wildharvesting Cooperative

will have the skills necessary to be able to continue
bringing a wide variety of
"

drought-tolerant native foods & herbal medicines"
to markets & farmer's markets
(bulk sections & planet considerate packaging only)
while expending very little energy & using very little water in the process for years to come! Wildharvesters will also be creating "drought-tolerant native seeds packets" which will be made available

especially

to Civilian Restoration Co., who bring topsoil & native seed packets to cities so that jobless people can get

paid

to plant

"drought-tolerant native food & herbal medicine gardens" throughout California towns & cities of all sizes.
Part 2:
An "Environmental Plan" Even Cattle Ranchers Can Get Behind:
Are you a cattle rancher with a knack for doing things "a little bit differently than the rest of the herd"?
Wild Willpower

is looking for a few brave "neighboring cattle ranchers"
who want to "co-contract with each other" in order to
take down your fences &

get

paid to help bring the

(drought-tolerant)

Tule Elk

back

to the Kern River Valley!

Remember

, the federal government offers federal tax credits to help bring "significant income tax savings" in support of "energy-efficient plans" AND of course

Wild Willpower wants to document the whole process to help make you famous for all the right reasons AND to help others interested to "learn the process & join the movement".
Other Recent National "Native Animal Recovery Projects" Currently Happening Around the Nation include:
If you're a rancher & you & your neighbors are interested & want to talk logistics, please contact Distance@WildWillpower.org or 415-798-7457.
Part 3:
Warka Water
: 20 gallons of water per day– out of thin air!!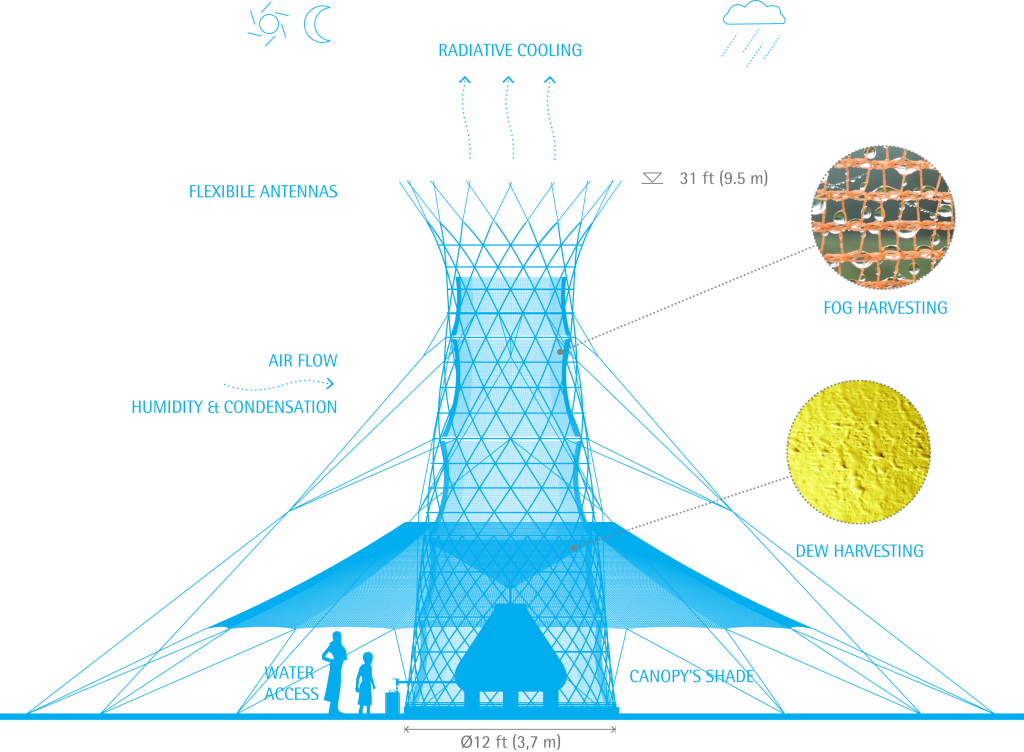 This 33 foot tower contains no moving parts & brings an average of 20 gallons of clean, drinkable water right out of the air per day! Pending necessary startup supplies & a home base for Wild Willpower PAC to operate from here in the Kern River Valley (we're seeking to have a home provided for us so we may continue our work=– please contact 415-798-7457 if you'd like to support the cause in this way), we'll be crafting our first
Warka Water
tower using non-leaching nylon mesh to test out this "drought-tolerant solution" here in the high deserts where the miraculous Mojave Desert merges with the Sequoia Forest.
Please Support the Cause:
The Kern River Valley has the ability to provide a drought-tolerant food supply for ourselves without displacing wildlife AND while supporting native teachers in the same move; we're

about to model what an

ecologically

–

beneficial

production

–

based

economy looks like in a way that does not detract, but only

adds

to

all the beauty & bounty the people of Kern already have to offer!
If you'd like to help make history with us in this way, please contact Distance@WildWillpower.org; you may also offer donations via PayPal by donating to adraghastar@gmail.com.

We have currently raised $1050 of our $2500 goal to get this process started.

Thank you so much for getting involved with Wild Willpower.
This plan averts disaster

AND

:
the "loss of firefighting jobs" will be

replaced

with

production

–

based

"Wildharvesting Jobs", which will generate revenue for the State

instead

of creating

expenses

!

models a plan which may be replicated to develop "publicly-beneficial", "tribally, ecologically, & socially-respective" economies

nearly

anywhere

.
Help Promote The Campaign:
This plan

begins

by getting vital knowledge & "the plan itself" out to as many people as possible for both public safety AND survival purposes

;

we must use "the system & tools we have in place" to streamline it & make it

accessible

to everyone

so that

society won't be forced to enter into "emergency survival mode" because we weren't prepared

and

so that we don't violate copyright laws in the process of getting this knowledge out there.
First, the fastest & most effective way to make this happen ASAP is to
via both phone

AND

email, & tell them:
"

Provide funding for The "Wildharvesting Cooperatives Across America!" Campaign as seen on www.WildWillpower.org ASAP;

this is a

survival

AND

public

safety

issue

.

"
We've also assembled the following PDF handout to help get the word out; please print off copies & hand them out to people so we can get the funding necessary to begin ASAP:
We need a

grand total

of $440,000 in order to make everything described above begin happening

immediately

.
There are many ways besides donating to
___________________________________________________________________________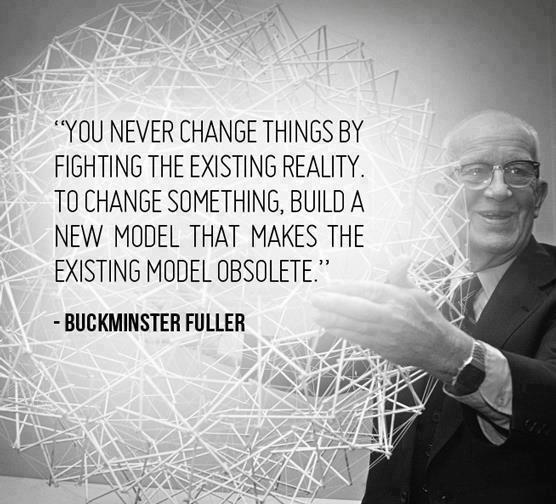 A very special thanks to www.GoodReads.com for this wonderful commemorative graphic that
we're

utilizing thanks to Fair Use laws!
Help us out–

its

YOUR

country!
www.WildWillpower.org

& all our project websites are being peaceable assembled
as modes of
First Amendment
expression

.

All content throughout
these sites
(
except for www.RichardLonewolf.com)
are solely owned by
Wild Willpower PAC
.

The content throughout these sites is being made available only for
non-commercial purposes
unto viewers;
copying

is

stealing

& violators will be prosecuted

. Each Civilian working to make
WIld Willpower possible has a stake in making sure that this ancient & sacred knowledge of

all

our ancestors is not being used in such a way which oppresses others or desecrates the land,

and

that it is being done in such a way which honors and accommodates the teachers & developers, and the sovereign native tribal people & tribes we work with & who are

also

working to make this happen for the benefit of

all

rather than for the manipulative benefit of

some

; we are working

diligently

to provide a freedom-enabling

gift

for the world;

not

a corporate behemoth running on autopilot!

We are building this for
everybody
,
& stealing from anybody is illegal, immoral, & punishable by law
; if you like what you see,
please
get involved
— we're

actually

pretty nice people &
we really look forward to hearing from you

AND

we'll

all

benefit from working

together

!
Donations, gifts, gratuity, & expenditures are

also

very welcomed, appreciated, & needed!
Sincerely,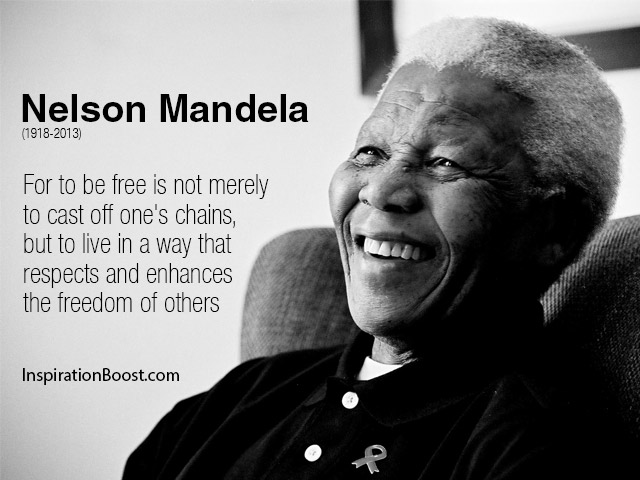 Thank you www.InspirationBoost.com for sharing this

exceptional

commemorative quote by Nelson Mandela that we're utilizing thanks to Fair Use!